3 Cocktails Inspired by Blockbuster Movies
Entertainment
Food & Drink
Bartender Caitlin Nicholas of Craftsman Cocktails in Scottsdale, Arizona has three movie-themed libations based on classic cocktails. Get the recipes below!
1. The Space Jam Sidecar
What You'll Need
· 20ml Triple Sec
· 20ml Lemon Juice
· 50ml Cognac
· Twist of orange garnish
· Basketball Cocktail Glass Set
Directions
Add all the ingredients into a cocktail shaker with ice and shake well until the outside of the shaker becomes frosted. Strain into a chilled cocktail glass and serve.
2. The R.E.S.P.E.C.T. Rum Swizzle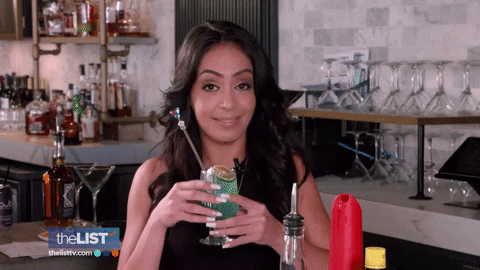 What You'll Need
· 2oz Pineapple Juice
· 3 Ounces Blueberry Faygo Soda
· 5oz Orange Juice
· .75oz Grenadine
· 4oz Black Rum
· 6 dashes Angostura Bitter
· 4oz Gold Rum
· Dehydrated lime wedge for garnish
Directions
Fill a pitcher one-third of the way with crushed ice and add all the ingredients. Stir vigorously until frothy and strain into a rocks glass filled with fresh ice. Garnish with an dehydrated lime slice and serve.
3. The Godzilla Glowtini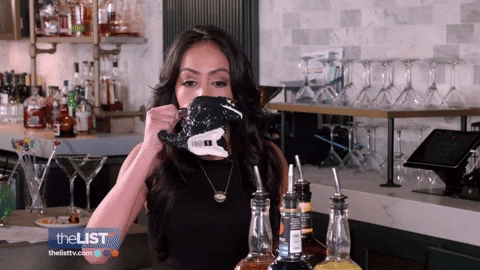 What You'll Need
· 1 ounce Citrus Vodka
· 0.5 ounce Blue Curacao
· 0.5 ounce Peach Schnapps
· 1 ounce Sweet & Sour
· 0.5 ounce Pineapple Juice
· 1 each Blue Glowing Ice Cube (optional)
Directions
Build in martini shaker with ice, shake, strain, and pour into glass with sugared rim. Add cube. Add glowing ice cubes and pour into Godzilla mug.
And now you've got three fun, blockbuster-inspired drinks to try at home!